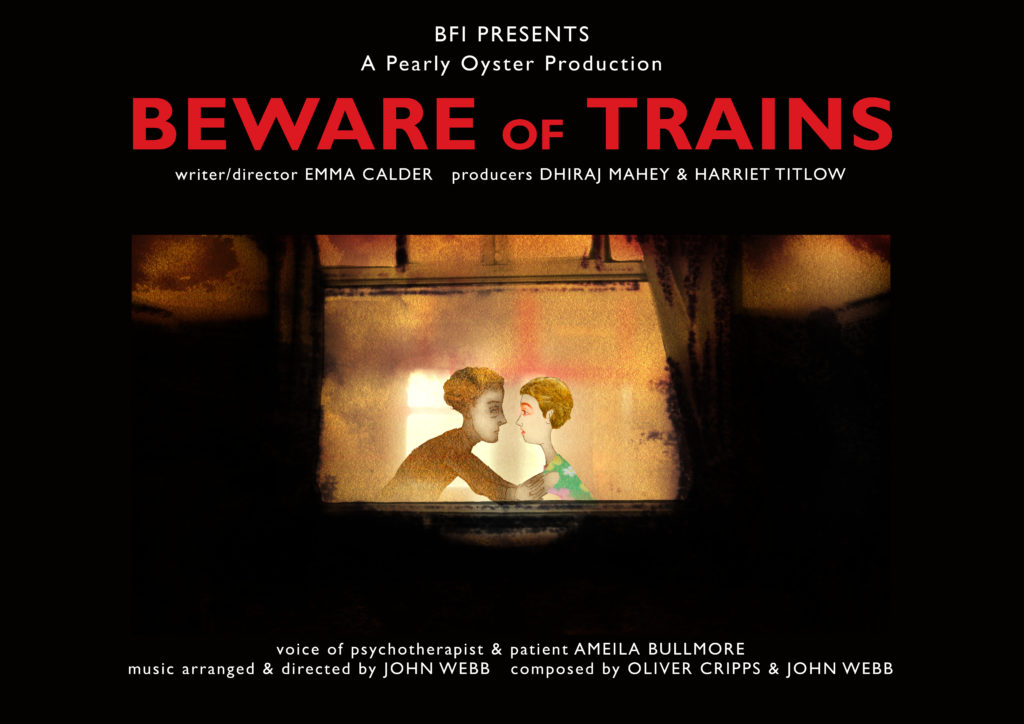 'Beware of Trains'. Dark, thrilling and funny. Full Press Release.
Pearly Oyster Productions, is happy to announce the completion of Emma Calder's latest animated film Beware of Trains, funded by the British Film Institute's Film Fund.
"One-night I dreamt that I had murdered someone, and I couldn't get it out of my head. The next day I wrote a stream of conscious story triggered by this nightmare." Emma Calder.
A woman with extreme anxiety is devoured by four major preoccupations – the man she met by chance on a train, her dying father, her daughter's safety and the murder she dreams she has committed.
Award winning animation director Emma Calder takes you on an emotional rollercoaster through a world vision collaged from traditional pencil drawings to complex colourful digital manipulation of models and photographs.
Festivals and Screenings to date:
Awards and Nominations
Music and Sound Awards 2022 (Best Original Composition in a Short Film, Finalist)
London International Film Festival (London Premiere) Nov 2022 (Audience Award)
BAFTA Longlist 2023
Film Maudit 2.0 (L.A Premiere) Jan 15th 2023 (Jury Award)
London Short Film Festival Jan 21st 2023 (Best UK Film: Runner-Up)
Tricky Woman (Austrian Premiere) March 2023 (Maria Lassnig Golden Film Reel)
Brighton International Animation Festival (Best UK Film)