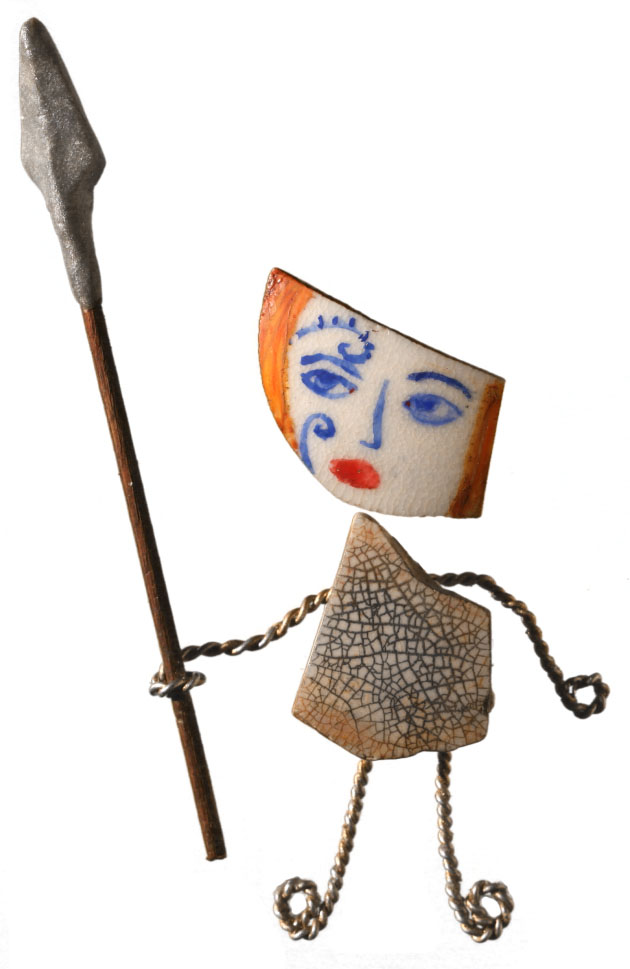 Despite a gap of nearly two thousand years, Boudica remains at the forefront of the public imagination. Her story has been passed down the generations from the original writings of the Romans and she has been continually reinvented to serve as a woman of many times from Elizabeth 1st to Margaret Thatcher.
Set against beautiful watercolours of Norfolk, (Using found objects from Norwich Castle Museum and the banks of the River Thames, to create collage animation and characters). Emma Calder's film looks at Boudica the woman, what motivated her to keep her freedom and what her story means to us now, that we know so much more about her and her people from very recent archaeology. The film shows Boudica and the Iceni tribe and their rebellion against the Romans in first century Britain. The film contrasts the worlds of the indigenous Iceni people and their Roman Invaders.
Boudica A Norfolk Story, contains all the key ideas from this most interesting period in British history whilst being attractive, playful and engaging for all ages.
Conceived, animated and directed by EMMA CALDER. Produced by Pearly Oyster Productions 2013 © Pearly Oyster Productions. Format digital, Colour, length 5 mins 32 secs.
A Pearly Oyster production commissioned by Norfolk Museums and Archaeology Service and supported by the Arts Council of England.